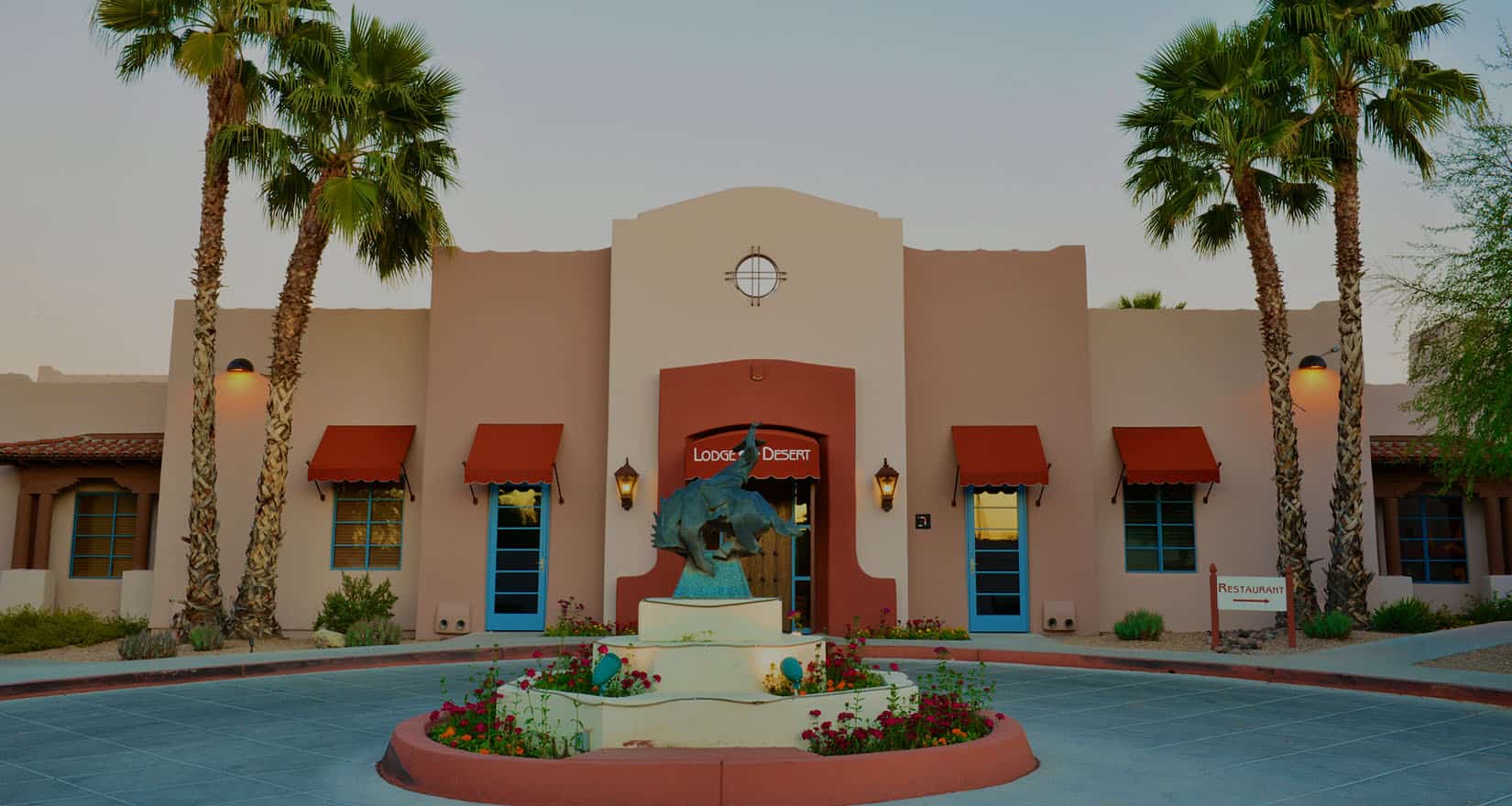 mh-home-entrance
OUR COMMITMENT TO USABILITY
The Lodge On The Desert is committed to furthering the accessibility and usability of its website, lodgeonthedesert.com. Lodge On The Desert will be using the relevant portions of the World Wide Web Consortium's Web Content Accessibility Guidelines 2.0 Level AA ("WCAG 2.0 AA") to guide its compliance. The relevant portions of WCAG 2.0 AA will serve as our primary web accessibility standard, though other standards may also be used to provide accessibility to the extent required by the Americans With Disabilities Act ("ADA"). Our website will be tested on a periodic basis in accordance with these standards in an effort to ensure accessibility. Some of the testing methods used may include assistive technology such as screen readers and screen magnifiers.
Please be aware that our efforts are ongoing. If, at any time, you have specific questions or concerns about the accessibility of any particular web page on lodgeonthedesert.com or any of our other destination websites, please contact us at info@lodgeonthedesert.com. If you encounter an accessibility issue, please be sure to specify the particular web page in your email. We will make all reasonable efforts to make that page accessible for you. If you prefer to call someone to address your concerns, please reach out to us at 520-320-2000.
LODGE ON THE DESERT ON-SITE FACILITIES
Public Spaces
Wheelchair accessible hotel and restaurant entrance
Lowered or partially lowered reception/check-in desk for those in a mobility device
Handicap and valet parking is offered with sufficient width for an individual with a wheelchair to embark and disembark from a ramp is located in the front of the hotel
Accessible parking is available on either side of the roundabout, and the east room entrances.
At Cielos, our team members will read the menu for individuals who are blind or have low vision
Outdoor Jacuzzi includes a pool lift
Business center is accessible in the Lobby area
Guide dogs and service animals are welcomed at Lodge On The Desert
Braille and tactile signage can be found for guestrooms
Team members will read printed/visual information to guests who are blind or have low vision
Wheelchair accessible corridors and accessible elevators
Ramp access to all public areas
Accessible Rooms
Deluxe King – three rooms available

Three Deluxe King guestroom with a roll-in shower
Grab bars are located in shower, adjacent to toilet and behind toilet
Roll under sink
Hearing accessible upon request
King bed is a standard height

Accessible communication features include:

Visual fire alarms in the bathrooms
In-room TVs have closed captioning
Outlet within four feet of a phone
Accessible Routes
To the restaurant from lobby: Cielos is located on the ground floor and has a sidewalk with a slight incline, our staff is happy to assist if needed.
To the restaurant from accessible parking: There is a Cielos entrance from the parking lot via a sidewalk which is sloped, sufficiently wide and 110 feet from accessible parking.
To the lobby from accessible parking: There is a ramp to the sidewalk from the accessible parking with an incline grade. It is sufficiently wide without cracks or hazards. It is 92 feet from accessible parking.
To pool: This can be accessed through the Lobby which is level and without hazards.
To meeting rooms: There is a sidewalk access without cracks To the Palm Room, Catalina Room and Fireplace Room. The Boardroom is accessible from the Lobby
To business center: This is in the Lobby and is sufficiently wide enough.
Please feel free to contact the hotel directly at info@lodgeonthedesert.com for additional details or specific questions on our website and hotel accessibility.
Slide
Stock up on snacks and refreshing drinks from the lobby Gift Shop, perfect for late-night cravings or bites by the pool.
Slide
Make your way to Cielos for daily Happy Hour to enjoy craft cocktails and Southwestern-inspired dishes.
Slide
Design your dream wedding at an Arizona landmark with a beautiful desert mountain backdrop.